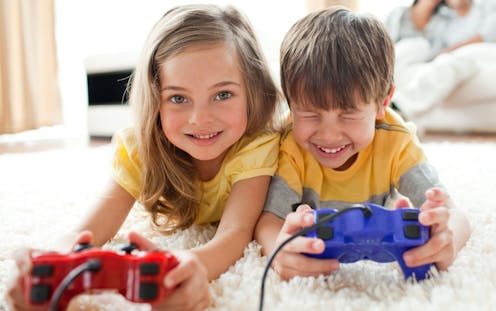 I know what you're thinking. How can my child develop grit playing video games?
In this day and age screens are everywhere. Kids of all ages are playing video games and are glued to their phones. There is a silver lining though.
Video games have goals that players must meet. Those goals can be tough and require strategy as well as a time commitment. Video games can also lead to a technology interest and even an enduring passion for technology.
Goals and perseverance
My oldest son plays games that require the use of strategy, quick thinking, and taking calculated risks. The levels of the game are tough and it's not easy to advance from one to the next highest level.
He frequently deals with disappointment and frustration but with some guidance from me and my wife is able to overcome them. He learns, adapts, and applies lessons learned to persevere and advance to the next rung in the video game hierarchy.
By doing this he learns that failing is OK as long as you learn something from it. He learns that hard work and applying lessons learned pay off.
Spark Interests
My youngest is also into video games but doesn't take them all that seriously. He did discover that he really enjoys putting together his video game clips together with a music tract and posting them on YouTube.
Having only about 23 subscribers (myself included) does not deter him as he is having fun. He spends hours putting these montages together. I'm really proud of his grit in getting the music beat just right with the video clips. I'm also impressed by how quickly he mastered a previously unfamiliar video editing software. I can't wait to see where this will lead.
The Verdict?
A word of caution. Too much screen time is bad and we struggle to limit them just like many of you are. That said, there are some benefits to video games that are a hopeful prospect for us parents struggling to raise our kids the best we can.